In this article, I'll show you the top 10 best premium WordPress themes for blogs. I know that there are many good premium WordPress themes. So if you prefer quality theme and is not one of my top 10 themes, don't get me wrong.
TOP 3 BEST PREMIUM WORDPRESS THEMES FOR BLOGS
These are the top 3 best premium WordPress themes for blogs that I used personally or used by people I know, so I strongly recommend them. These come with powerful and magical function, suitable for all types of blogs.
Let's start with the first best wordpress theme.
HIGHEND
For premium WordPress themes, the first theme that I recommend to any blogger is highend. The first reason why I recommend this theme is not that I receive a commission, but that I used it on my learnhowgroup.com website.
That's why I feel very comfortable, familiar, and happy. One of my favorite things is a reasonable price of just $ 59, which is very reasonable and has received a lot of praise.
You can see it on the Mojo Marketplace, which has over 40,000 sales and 116 five-star ratings. Therefore, this is a great theme that can be used well on the desktop, can be converted perfectly to mobile devices, and contains many very cool plugins. It comes with a revolution slider. You've got WP Bakery Page Builder to create your own custom page.
Many ready-to-use demos are included. So if you see one of these demos that you like, you should immediately implement them on the website. You can install the demo and then configure everything as needed.
Suppose you've presentation demo. If you like the way this layout and design works, you can just install it on the website and make changes. Just change the background image you see and the background video (ie everything you see) and change the text. You can customize it on a specific WordPress website. There are many demos with different field types. So you can find a demo that suits you and then build off to customize it to make it your own.
GENESIS FRAMEWORK
The second WordPress Theme for blogs that I recommend is the Genesis framework. This is a very popular and most advanced premium WordPress theme builder. I think you can call it a community blog. You can get a frame for $59 that lets you create your own pages, layouts, and widgets at will.
But they also have many pre-created layouts, such as Highend demos, but they are like different pre-built themes. You can get the Genesis theme and framework for $129, so a little bit expensive, but as I said, you get a very good theme that is very easy to set up, powerful, and very effective.
I think you can say it a very popular theme builder. You can spend some more money and you will get all the themes that they offer. It costs $500, you can always choose any other theme that they make any time. This way you have a lot of options, but as I said, it's a little more expensive so not for everyone.
THRIVE THEMES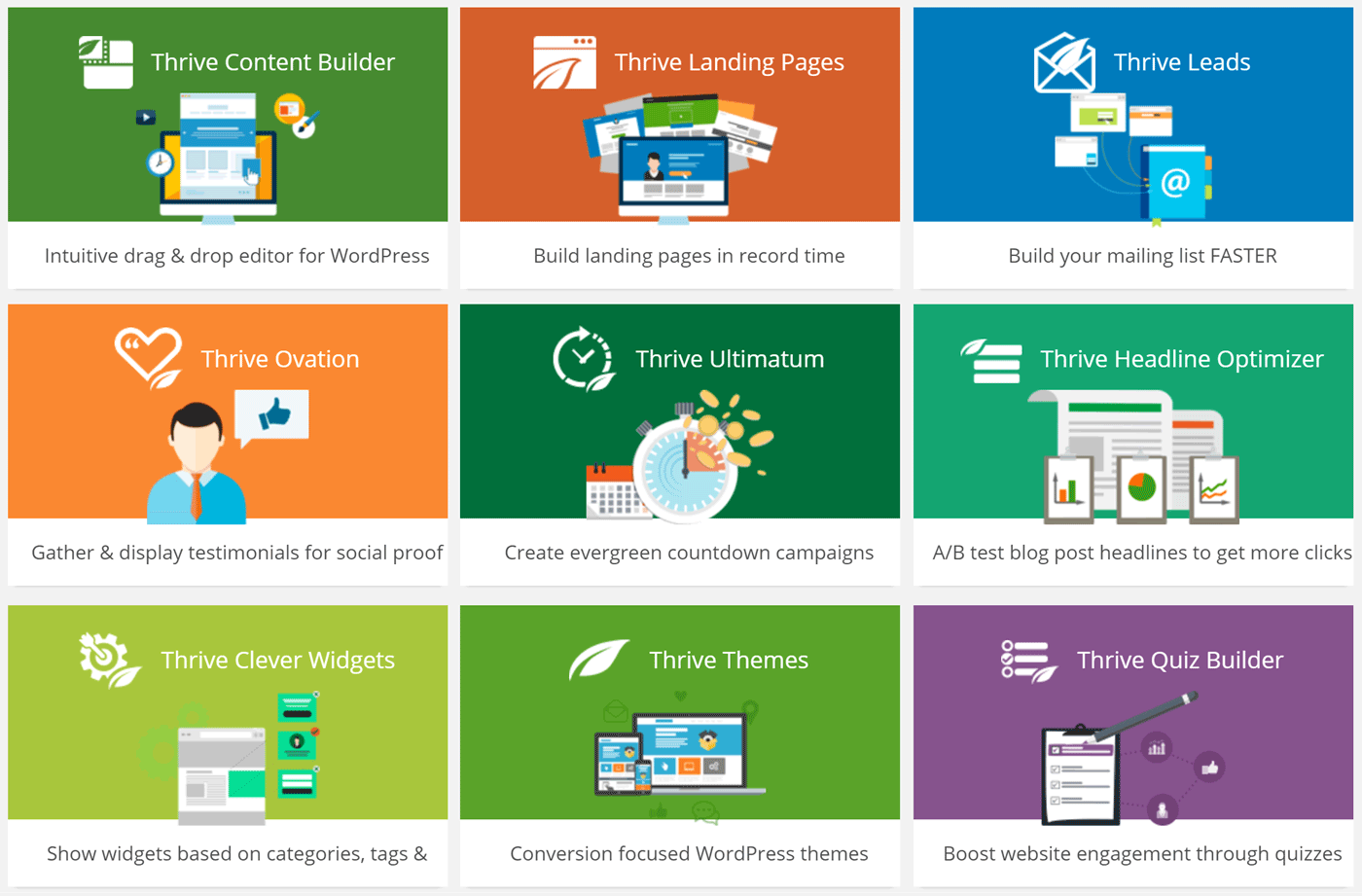 The third best premium WordPress theme for blogs that I would like to recommend is thrivethemes. This may be the most expensive of the above three options, but it is different and very powerful, and it allows people to do anything.
Instead of paying a one-time fee to get the theme and any fees you paid as a subscription, it looks like a monthly subscription. However, you get many different products.
You get many different software applications that all work within thrivethemes. You can create opt-in pages, widgets, home pages, and various other small things. It's a bit difficult to use, I don't think it's as easy to use as other themes, but if you pay annually, it will now be more powerful and customizable.
So I think if you pay $119 a year and $30 a month every three months, as I said, this is a subscription model and a bit expensive, but if you are looking for all-in-one type of package you get a good choice.